We organize private masterclass or events in China for our clients which is an importat strategy to succeed in Chinese Market
Organizamos masterclass o eventos privados en China para nuestros clientes, lo cual es una estrategia importante para tener éxito en el mercado chino.
.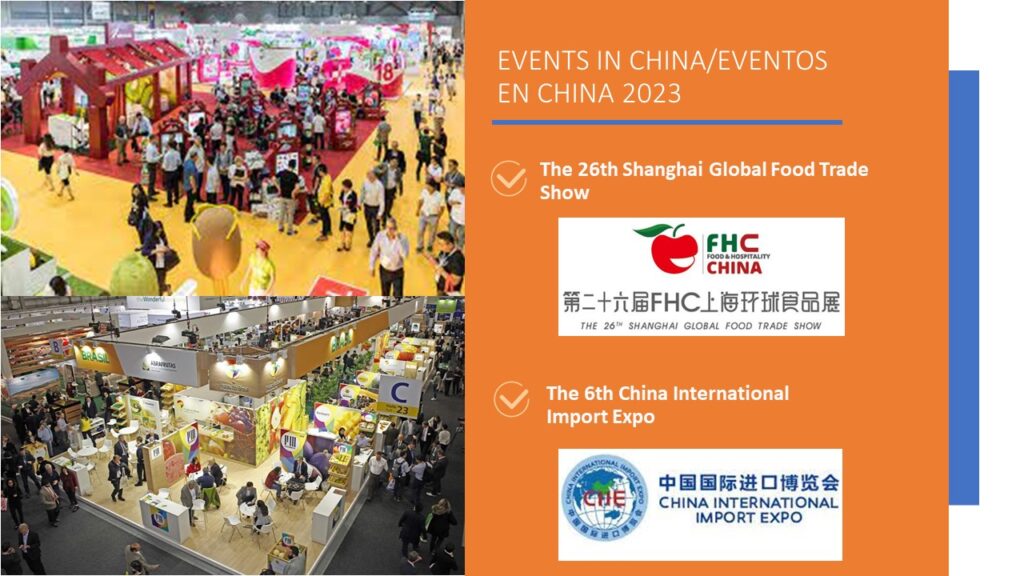 2023 NOVEMBER / NOVIEMBRE
¡Únete a ONEXIEXIE en la emocionante oportunidad de importación en China POSTCOVID! Estaremos presentes en las prestigiosas ferias de Shanghai: China International Import Export – https://www.ciie.org/zbh/en/ y Food Hospitality China – https://www.fhcchina.com/en.
Nuestro atractivo STAND, atendido por expertos chinos, te espera. Costo razonable, servicio excepcional para PYMES de Alimentación y Bebidas.
Aprovecha la apertura de China a productos internacionales, contáctanos en [email protected]. 
¡No dejes pasar esta excepcional posibilidad!
—
Discover the path to success with ONEXIEXIE in the thrilling wave of #importations in China after COVID! We take pride in announcing our participation in two top-tier events in Shanghai: CIIE2023 – the global trade showcase at https://www.ciie.org/zbh/en/ and Food Hospitality China – the culinary epicenter at https://www.fhcchina.com/en.
Our exclusive STAND, managed by local experts, will provide you with an unparalleled experience. With reasonable costs and exceptional service specially designed for SMEs in the Food and Beverage sector, this is your golden opportunity! 
The Chinese market is more open than ever to international products, and you can be a part of this story. Get in touch with us through [email protected]
Don't let this unique opportunity slip away!